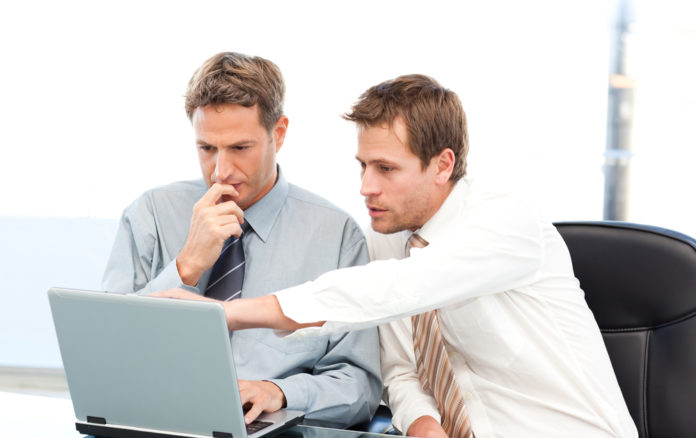 A member of the Web Quest Blog team got confused as to the many different types of lawyers there are and thought that a quick note on this would be helpful for our readers, who may also be confused!
A lawyer is a licensed legal practitioner, qualified to practice the law of the land and to offer legal advice in his areas of expertise. Before practising as a lawyer in Australia, a candidate having recognised legal qualification must be admitted as a lawyer of the Supreme Court of an Australian State or Territory and thereafter obtain a practising certificate issued by the legal professional body of an Australian Jurisdiction. A lawyer may either be a solicitor or a barrister. A solicitoris the one that provides expert legal advice to support the needs of the clients. However, a barrister is a lawyer that makes representation on behalf of the clients in the courts. It usually happens that a barrister receives a referral from the solicitor when a client is required to make legal representation in the court.
It is manifest that the law is extensive, with numerous intricacies and a lawyer cannot be the expert in all areas. Hence, every lawyer specialises in one or more areas of practice, and their legal practice is focused explicitly on those areas of specialism. Here is a brief description of different areas of legal practice:
1. Criminal Lawyer:A criminal lawyer deals with the people accused of committing a criminal offence. It is the job of a criminal lawyer to represent and defend the client accused of committing a crime against the prosecution by the State. A criminal lawyer shall respect client-lawyer privilege, act with a motive to defend the client against the accusation and attempt to reduce the sentence when the client is likely to be convicted. Criminal offences may either be summary or indictable offences. Summary offences are less serious in nature and are heard in the Magistrate Court. Indictable offences are heard before a Judge or a Jury in the County Court or Supreme Court of the Jurisdiction. A criminal lawyer representing a client in the court must be conversant with the matters concerning bail, arraignment, plea, arrest and other similar matters.
2. Family Lawyer: A family lawyer is well equipped to guide you through the family and domestic cases. The matters covered under family lawyer's work are pre-nuptial agreements, separation, divorce, spouse support battle, maintenance, alimony, post-nuptial agreements, child custody, domestic violence/family violence, child abuse and such other matters.
3/ Estate Planning Lawyer:An estate planning lawyer is specialist in all matters to do with estate planning. The setting up of trusts, family trusts and preparation of wills are in their field of work. Given many trusts deal with property they generally will deal with matters relating to titles & mortgage finance over properties in these trusts. They may also act as a trustee for these or this could be done via a professional trustee company that their practice may have for this purpose.
4/ Corporate lawyer: The corporate legal sector comprises of all the matters related to a business, formation of a corporation, corporate governance and corporate compliances. Hence, a corporate lawyer is a specialist who deals with the matters such as drafting and reviewing of contracts, by-laws, and other organisational policies, necessary compliance under the corporate law, mergers and acquisitions, negotiations, arbitration, and conciliation, tax compliance, employment regulations and so on. A corporate lawyer representing a particular corporation ensures that the corporation has complied with the legal obligations and handles legal matters that arise in due course of the business. Generally, corporate lawyers attempt to resolve the matters outside the court.
5/ Tax Lawyer: A tax lawyer is proficient with the intricacies of local, state and federal tax laws and therefore, can assist individuals and businesses with necessary tax compliance. Moreover, tax lawyers represent their clients who are within the scrutiny of the Internal Revenue Service(IRS). Their approach would be to defend their client in the courts and protect them from facing potential penalties.
6/ Bankruptcy Lawyer:A lawyer who will help you through the bankruptcy proceedings and assist you in getting rid of the debt is a bankruptcy lawyer. If an individual or a company is facing financial difficulties and is contemplating bankruptcy, then a bankruptcy lawyer will either focus on forestalling the proceedings or help them determine the eligibility and type of bankruptcy that is best suited for the situation in hand. Generally, during bankruptcy, the assets are either dissolved or liquidated to eliminate the debts. Therefore, the lawyer may also look for some potential alternatives to resolve the issue without going through bankruptcy such as restructuring the debts.
7/ Intellectual Property Lawyer: Intellectual property includes intangible assets such as patents, copyright, trademarks, industrial design and trade secrets. An intellectual property lawyer particularly deals with the concerns of protecting the rights over these intangible assets that belong to an individual or a company. The demand for intellectual property lawyer has augmented over these recent years owing to the technological advancement and inventions.
8/ Personal Injury Lawyer:A personal injury lawyer's practice is focused on obtaining compensation for the loss or injury caused to the client and the settlements are in the form of damages. The instance of personal injury matters would be a road accident, malpractice by medical professionals and such other accidental injury to the client by the act of other. Moreover, personal injury lawyers work to receive contingency fees from the clients. A contingency fee is a percentage of the compensation received by the client as a settlement for the case.
8/ Immigration Lawyer An immigration lawyer is specialist in all matters to do with immigration or migration. The arranging of visa's and all documentation for meeting Government immigration requirements is their field of work.
9/ Civil Litigation Lawyer. A civil litigation lawyer is specialist in all matters relating to getting judgement through the courts for rights and duties of people. It is often suggested that civil proceedings are taken for the purpose of obtaining compensation for injury, and may thus be distinguished from criminal proceedings, whose purpose is to inflict punishment. However, exemplary damages or punitive damages may be awarded in civil proceedings.
10/ Employment lawyer An employment lawyer, as their title refers, is specialist in all matters relating to employment and labour laws. The arranging or reviewing of employment contracts as well as assisting on employment disputes is core to their work.
Where to Look for a Lawyer
There are several sources for finding a lawyer with the right qualifications to represent you.
In Australia, you can ask the local law society for their list of lawyers operating in your area. Doyles Guide rate lawyers in particular fields of expertise which is helpful.
In addition to these are the phone book and online directories, its also a good idea to ask a friend to recommend a lawyer, they tend to tell you quickly ones to avoid which can be insightful.
Selecting the right lawyer can make your case, while selecting the wrong one can doom it, so do your homework, look at their social media pages and check their Google & directory reviews.